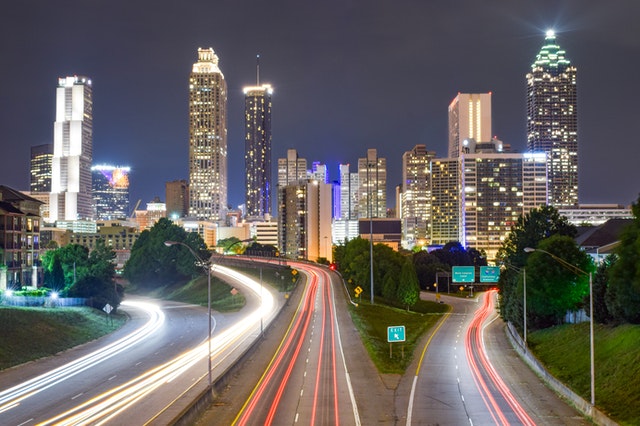 Last Updated on July 28, 2023 by hassan abbas
People from all over the country relocate to Atlanta every year. For several years, it has been one of the country's top inbound states. However, it can be challenging to grasp what makes a city like Atlanta special and why many people love to call it home. You can fit in and find your way in Atlanta, whether you prefer the laid-back suburbs or the big city.
Thanks to its diverse, vibrant communities, booming economy, and abundance of green spaces, everyone from millennials to retirees are flocking to Atlanta. This place shelters a slew of promising startups, business opportunities, solid job growth, and some of the most prominent family neighborhoods. Let's take a look at what makes Atlanta's residency rapidly increase every year.
The Culture
Everyone will find something to their liking in Atlanta. The art scene is thriving, with everything from stunning street murals to a constantly changing music scene. It has many museums, which will keep any curious mind occupied. Conventions hosted by local hotels are also available. Furthermore, as you may have heard, the food scene offers an endless array of delectable options.
Outdoor Recreation
Residents of this vibrant city appreciate their green spaces and opportunities for outdoor recreation. There are plenty of parks, playgrounds, dog parks, and biking trails to choose from if you want to spend some time in the hot and humid sun. Visit Piedmont Park in Midtown Atlanta, an urban park ideal for picnics or outdoor yoga. The Beltline is a trail that circles the entire city of Atlanta if you're looking for a little more excitement. This trail is excellent for walking, running, or biking, and it will give you a new perspective on the city. Many shops and restaurants have opened along the Beltline, making it a fascinating destination. You should be able to ride your bike and eat dinner along the way. Less than an hour east of Atlanta, Stone Mountain is a must-see for all hikers. Hikers enjoy spectacular views of the city and even century-old carvings from previous generations as they ascend to the summit.
Investment Opportunities
There are numerous real estate investment opportunities in Atlanta due to the affordability of homes. Those who choose to relocate to the city will have no trouble starting a successful real estate business, as plenty of houses and tenants are waiting for your expertise. You'll almost certainly require the best rental property management in Atlanta once you've established yourself as a successful property owner. You can also look into flipping houses. When doing your research you should begin by reaching out to contractors or Atlanta roofers to begin budgeting your next project.
The Cost of Living
Fortunately, Atlanta is a reasonably priced city for residence. Overall, the cost of living is 2% lower than the national average. Atlanta is comparable to Dallas, a little less expensive than Miami, and significantly less costly than New York City. The web is an excellent resource for determining the cost of living locally. You can get information on rent, groceries, clothing, and even housing service providers to plan ahead and know if it suits your living standards.
It's a Massive City
Atlanta is massive. Atlanta is a large city that spans 14 counties and stretches for more than 50 miles in both directions. There will be plenty of options to choose from when deciding where to live in the city, consisting of a downtown area and various suburbs. New York City, by comparison, is three and a half times the size of Atlanta and is the southeast's third-largest city. If you're relocating to Atlanta, you'll quickly realize the city's extent.
Job Opportunities
Atlanta has long been a top destination for Fortune 500 companies. Atlanta is home to major corporations such as Delta, Home Depot, Coca-Cola, and UPS, with plans to expand by Airbnb, Google, and Amazon. The ATL's abundant employment opportunities attract and retain residents. Many newcomers to Atlanta are looking for work, while current residents are staying because there are so many opportunities for career advancement. Thanks to the city's diverse businesses, organizations, and firms, residents have a plethora of dining, entertainment, professional services, shopping, and other options. If you can't find it in Atlanta, chances are it doesn't exist.
The Community
The community is perhaps one of the most crucial factors to consider when choosing your future residence. The people you surround yourself with will have the most significant impact on the quality of your life. Atlanta attracts people of all ages, races, and interests. You'll be sure to form and maintain lifelong friendships in this city.
Walking neighborhoods, award-winning restaurants, and sunny weather make it easy to fall in love with this city. This southeastern metropolis is a cultural hotspot that continues to attract new residents.
Apart from this, if you are interested to know more about Moving To Another Country then visit our Transportation category