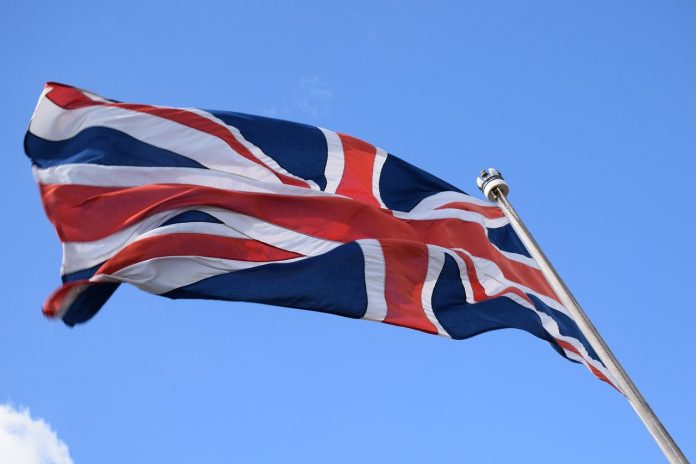 Last Updated on February 23, 2023 by
Many people desire to live, study, or work in the UK for various reasons. No matter which part of England, Scotland, Wales, or Northern Ireland you are moving to, relocation seems daunting. The move to the UK can be relatively painless, armed with the correct information. In this guide, you will learn about moving to the UK in detail.
Steps about how to move to the UK?
Step 1: Learn about the legal requirements for moving to the UK
To enter the UK, you'll need a valid passport, no matter where you are from. Depending on your nationality, moving to the UK will have different legal requirements.
Moving from the United States
Relocating from Australia
Moving from the European Union
Relocating as a student
Step 2: Make sure you can afford to live in the UK
If you're unsure of how far your finances will stretch in the UK, this table shows you some average costs for everyday items so you can use them as a guide to compare your current situation. Using these average costs, you can also calculate roughly how much money you'll need for immigration to the United Kingdom.
Step 3: Establish your UK finances
It is relatively easy to do business with banks in the UK, and several larger international banks are operating here. Therefore, you may not even need to find a new bank. When you move permanently to the UK, one of the most important things you need to do will be to open a bank account. You will likely need to convert your home currency into pounds to fund that bank account or make payments. If you do this through your bank, you should watch the exchange rate you get.
Most banks mark up their rates to make a more significant profit from your transaction. This is not something they will tell you upfront. It is always possible to determine if your bank is giving you a poor exchange rate before committing to the transfer by Googling the pace or comparing an online currency converter. Alternatively, you could open a Wise multi-currency account, which allows you to pay and receive money in multiple currencies simultaneously. The exchange rate between supported currencies is low, and you can also transfer the funds to a bank account in your local currency.
A multi-currency account can also be linked to a debit card, making paying for everything in the UK even more accessible. If you don't want to open a bank account just yet, Wise offers transparent fees on the exact exchange rate you find on Google, so you can send money without setting up a new bank account. It's cheaper and easier this way.
Step 4: Find work in the UK and stay there
It can be difficult for Americans and Australians to obtain work visas, especially if they are not EU citizens. In general, finding a job in the UK is not too difficult, but you will likely have to show that you are more competent or valuable than your UK counterparts. Despite the lack of qualified employees in specific trades, foreign workers have become increasingly popular.
Step 5: Find a place to live in the UK
The UK's rental market is pretty small outside of major cities – only 10% of the population rents. Although, it is possible to find a rental, especially if you're willing to live in a bit more of an urban setting. Here is a list of some of the cheapest cities for rent in the UK:
Midlothian and East Lothian, Scotland
The North Lanark shire, Scotland
The Falkirk in Scotland
Glasgow in Scotland
Northumberland in England
Read more: A Detailed Guide About 7 Biggest Mistakes When Moving To Spain
Step 6: Make sure you have health insurance in the UK
It's good to know that living in the UK means having access to the National Health Service (NHS). As a result of this socialized healthcare system, doctors are very affordable or free of charge, and personal insurance is not required. You can also find a doctor easily through NHS Choices. Overall, the system works pretty well for the UK's citizens.
Step 7: Learn the language if you haven't already done so
There is a predominant use of English throughout the United Kingdom. A program like busuu can get you started if you're not already fluent. English speakers may find the accents difficult to understand, even native speakers. If so, immersion is the most effective method of learning.
Step 8: Make friends and stay in touch with other ex-pats in the UK
Getting together with friends from your home country is one of the easiest ways to feel at home. In the UK, finding other ex-pats is easy. There are hundreds of groups on meet-ups and Facebook to help you meet new people.
Step 9: Make sure you have your emergency contacts in the UK handy
Though you probably haven't thought about learning emergency numbers in a while, Americans, for example, have 911 drilled into their heads since kindergarten; moving to a new country means you need to learn new emergency contact numbers.
Step 10: Enjoy everything the UK has to offer
And that's it! Now that you have this information, you are ready to begin moving to the UK. Rolling fields, picturesque coastlines, and lots of fish and chips to be found here. We make it easier to move and live abroad when you have a Wise multi-currency account. By doing so, you can receive your salary, spend it in your currency, and send money abroad without having to worry about bank fees!
Interesting facts about Living in UK
The United Kingdom comprises four countries: England, Scotland, Wales, and Northern Ireland, each with its unique culture and traditions.
The UK is known for its unpredictable weather, with rain being common throughout the year. However, the country experiences diverse climates, with the north being cooler and the south warmer.
The UK has a rich and diverse history, with numerous castles, palaces, and historical sites to explore, including Stonehenge, the Tower of London, and Edinburgh Castle.
The UK is a melting pot of cultures, with many ethnicities and languages spoken, making it a diverse and multicultural place.
The UK has a rich literary heritage, with famous authors such as William Shakespeare, Charles Dickens, Jane Austen, and J.K. Rowling hailing from the country.
The UK is home to some of the world's top universities, including the University of Oxford and the University of Cambridge, making it a popular destination for international students.
The UK is renowned for its music scene, with famous bands and musicians such as The Beatles, Queen, Adele, and Ed Sheeran hailing from the country.
FAQs
Is it possible to live in the UK without being a citizen?
Having settled status allows you to live and work permanently in the UK without becoming a citizen. Although, you have the option to make an application for British citizenship.
How much money will you need to move to the UK?
Overall, you might need up to $4,000 to cover the cost of your visa and health insurance before you move to the UK. As soon as you arrive, you may need to have $2000 on hand to cover the rent, bills, and the bond.
Do British passport holders automatically become British citizens?
British citizenship does not come with having a British passport. The passport can be applied for by British citizens, overseas citizens, subjects, overseas nationals, and protected persons.
Can UK citizens hold dual citizenship?
It is legal to hold dual citizenship in the UK. It is possible to obtain British citizenship as a second nationality while holding your home country's citizenship. Nationality laws vary from country to country, and not all countries allow dual citizenship.
Apart from this if you are interested to know more about Buy Your Dream House In Vancouver then visit our Real Estate category.