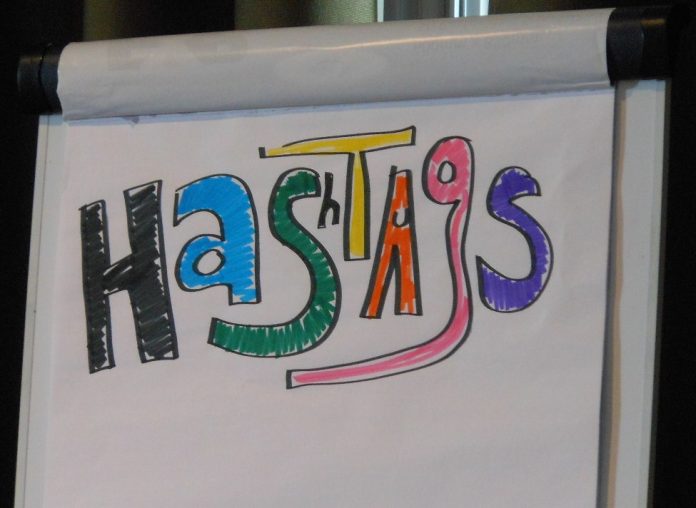 Last Updated on October 19, 2022 by hassan abbas
Have you ever wanted to reach more people on social media but weren't sure how? Through the use of hashtags this is all possible. However, you are going to need to get a bit creative, while also learning about what marketing methods and tags work best.
For example, you can use the #space hashtag to find amazing shots of space and the stars. You can also use the #technology hashtag to find the latest developments in technology. Similarly, you can use the #engaged hashtag to find inspiration for your big day. The possibilities are endless, and when you start to master the process, it really works a whole lot better than the option of buying Instagram followers online and using other advertising methods!
To learn more about these working methods and how to get started, check out the full article details below.
What are Hashtags and How Do They Work
If you're a newbie on social media, you may be confused by the term hashtag. It's a relatively simple concept that draws attention to posts and organizes them. However, the process of using hashtags is not without complications. There are a number of best practices for hashtag usage, which six major social networks share. By following these best practices, you'll get more engagement, impressions, shares, and business success.
The most popular social media platform allows the use of hashtags in content, but their use varies from channel to channel. You should always remain updated on changes to the platform to use the best hashtags. This way, you can link your brand with popular topics. In addition, hashtags are free and flexible. They also work across mobile devices. In short, hashtags are a great communication tool.
Best Hashtags to Use on Instagram for Fashion
When posting to your Instagram account, using the best hashtags for fashion is imperative to making your post appear more prominently in search results. There are many ways to use hashtags to your advantage. For instance, you can use specific hashtags to promote products from your brand. For example, you could use the hashtag #tatianatretyak to promote a product or brand location. You can also use general hashtags, such as #favefashion, to showcase a certain look or style.
If you are a fashion stylist, you might want to use #fashion or #style, which have over 350 million posts associated with them. But these hashtags are very broad, so if you want to be more specific, you could try using #fashionstylist, which has over two million posts. You can also use a combination of both hashtags, depending on your niche. Just make sure to choose a hashtag that will be popular and relevant for your business.
Using Trending Hashtags to Get More Views
To see which hashtags are getting the most engagement on social media, you should use a tool that provides trending hashtag analytics. Sprout Social's discovery feature will show you conversations about your branded hashtag. You can also check trending hashtags on desktop and mobile apps using Twitter. After you've clicked a hashtag, the app will display a list of related hashtags.
It's also worth noting that trends tend to peak around specific dates. Certain seasons and holidays will generate more engagement than others. Also, people search for certain activities and hashtags when they're currently popular. You can take advantage of these trends by pre-hash tagging events and conventions. This way, people will have a better chance of seeing your content and following you.
Business Ideas for Hashtags Usage
There are a few important considerations when it comes to hashtags. First of all, you need to think about what your audience is looking for. If you are a photographer, a wedding hashtag is useful for searching your services during a limited time. Also, you should consider other audiences that may be interested in your services, so you can combine wedding hashtags with geographic ones, such as #sarasotaweddingphotographer.
When creating hashtags for your business, it is important to keep in mind that these hashtags are constantly changing. What's trending one day may be outdated the next. To ensure that your business is not left behind, stay updated and active on social media. Secondly, know what your target market and customers are looking for. Knowing these things will help you communicate with your customers more effectively.
Instagram Marketing with Hashtags
If you're new to Instagram, the best way to get started is by exploring the use of trending hashtags. These are posts that are likely to be shared by other users, and you can find them by simply tapping on the "#" tab in the post. If the hashtag has over one million posts, it's probably too popular and will attract spambots. For this reason, it's best to stick to hashtags that have around eighty thousand to three hundred thousand posts.
You can also use trending hashtags to make your content more visible. You can use trending hashtags to build a community and attract like-minded individuals. It's important to review which hashtags have the most impressions before using them. Use these hashtags carefully, because using too many of the same one will limit your reach. Using too many popular hashtags will also decrease your visibility, as the Instagram algorithm won't favor posts with those hashtags.
Hashtags are a great way to grow your business on social media, but it's not the only way to get the job done. To learn more about the latest working methods for growing a business on social media, check out these social media marketing tips. Also, don't forget to visit the main page of the blog, as new content is added weekly.