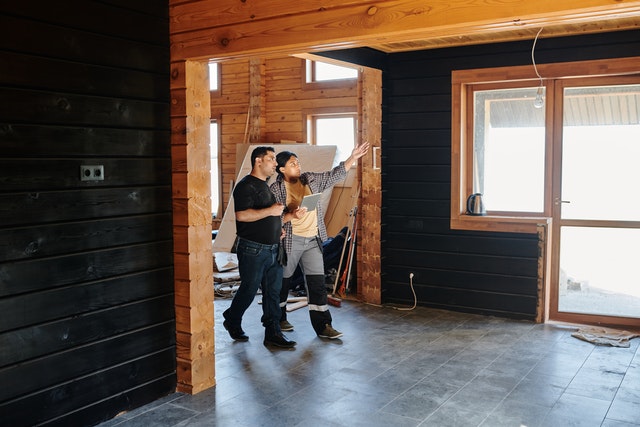 Last Updated on December 31, 2022 by Tabraiz
The home remodels industry is on a tear. It excessed $340 billion in 2020 and is expected to grow over 4% through 2027. Obviously, you want your firm to be part of this growth. Here's some advice on gaining more clients for your home remodels.
Start Using Apps To Normalize Your Operations
Many remodeling firms still use spreadsheets and emails to keep track of records and to contact vendors. These methods no longer work. Spreadsheet data incorrectly entered or altogether missed. Meanwhile, emails go unanswered for days in a clogged account.
It's time to digitally modernize operations to gain more clients. Start with the use of apps. For instance, utilize an app for hauling jobs to request material removal from a remodeling location. Also, consider an enterprise resource planning (ERP) package to organize company data for everyone to view. In doing so, you minimize miscommunication when there are issues with inventory or transportation.
Create a Website or Enhance an Existing One
A website is a necessary marketing tool in today's remodeling industry. Not only does it provide information about your company. It also offers an opportunity to display recent projects to prospective customers.
You can't go cheap on a website. Although hosting companies provide drag-and-drop options to create a page, it needs more to draw viewers and turn them into customers. Its frontend user interface (UI) must be easy to navigate while the backend user experience (UX) must quickly and smoothly retrieve data.
Consider working with a website development team to help. The firm helps turn your ideas into reality by asking you detailed questions. Plus, development firms work with you from start to finish to produce your desired website.
Obtain Endorsements From Previous Customers
There's nothing better than positive word-of-mouth to promote your business. It still helps even in an increasingly digital world. It's why you want to obtain endorsements from previous customers on their remodeling jobs.
Do not force them into this position. Instead, ask if they would be willing to provide written attestations of your work. Add this information to a series of photos that show before and after images of the project. Get the customer's permission to place their endorsements on your website or other marketing material.
Create An Email Newsletter
Although text messages have replaced a majority of email communications, the digital newsletter is still a top way to promote your company. It's the quickest method to deliver information to a large group. Plus, it offers an opportunity to incentivize signups and future projects.
Of course, you can't load every address you receive into a newsletter. You must get authorization to include their personal data on the subscription list. On top of this, don't make your newsletter a general advertisement for the company. Include information related to home remodels along with do-it-yourself tips for some common issues. Finally, offer discounts and other newsletter-only incentives to draw new customers and keep existing ones on the list.
Hosts Booths at Local Home Improvement Events
Potential customers regularly visit home improvement events to see what companies can do for them. They're usually held at arenas and other large venues and feature dozens of retailers in several industry sectors. In other words, it's where you should host a booth.
Avoid visiting shows out of your area. Promote the local flavor of your company and its installers. Display pictures of previous projects. As with a newsletter, a promotional booth is also a place to offer giveaways and free consultations for potential home remodels.
Go Local
Customers don't want the contracting firm they hire to be out of town. Additionally, the organization's staff shouldn't be from nearby areas. Clients want a company to have a local flavor and know the areas where they work.
Promote your firm's history in the region to draw in new clients. Furthermore, focus your hiring processes on subject matter experts in the area and let people know about this on your website and in the newsletter. You can also promote this by sponsoring organizations within your town.
As you can see, there are several ways to gain more clients for home remodels. Try each, and don't give up until you find the right combination of promotional materials.
Apart from this if you are interested to know more about Cost Of Fixing Water Damage then visit our Business category.